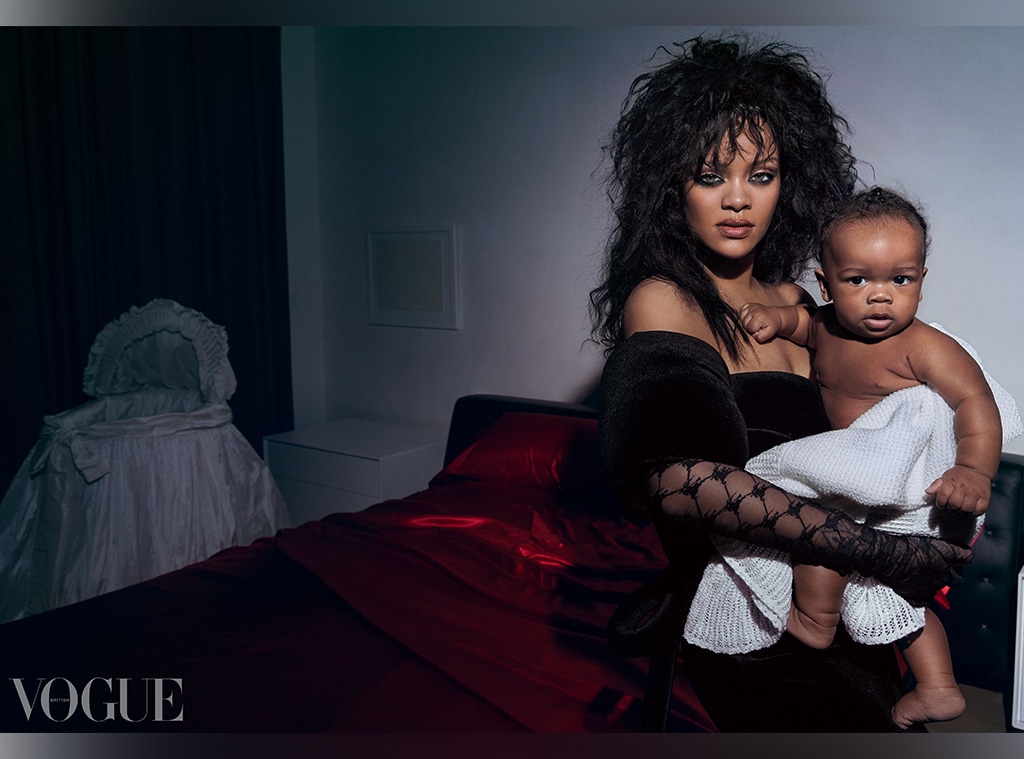 Rihanna Claps Back After Being Criticized for Calling Her Baby Boy "Fine"
Rihanna is responding to critics after she recently referred to her baby boy, whose dad is her boyfriend A$AP Rocky, as "fine." See what the "Diamonds" singer had to say.
Watch: Rihanna & A$AP Rocky's Baby Boy Makes Debut In British Vogue
After calling her baby boy "fine,"
Rihanna
has made it clear she's unapologetic.
In case you missed it, the "Pour it Up" singer, her boyfriend
A$AP Rocky
and their son recently
made their British Vogue cover debut
as a family. Shortly after their spread was published, Rihanna celebrated the moment by sharing photos from their shoot on Instagram Feb. 15, writing, "My son so fine! idc, idc, idc! How crazy both go my babies were in these photos and mommy had no clue."
After one Instagram user commented that they know "she did not just say fine," Rihanna simply replied, "AF," as seen in a TikTok. Asked another, "Who calls a baby fine??" To which she responded, "His mother!!!"
And when a third chimed in, "Fine!? More like cute, adorable...he's not a grown man, lol," Rihanna replied, "You just keep your lil cougar paws off away from him and we good!"
Inez & Vinoodh for British Vogue
Eight months after welcoming their baby boy, Rihanna, 34, shared insight into her dynamic now with A$AP, also 34.
"We're best friends with a baby," she told British Vogue in her cover story published Feb. 15. "We have to be on the same page, but we've always kind of had that in our relationship. Everything changes when you have a baby, but I wouldn't say it's done anything but made us closer."
As Rihanna noted, there's always love on the brain nowadays.
"Their connection is undeniable," she continued. "The second Rocky makes eye contact with him he is on fire. The whole thing they say about sons and moms, it's a myth. Sons and fathers is crazy. I realized that the validation that you really need as a boy is from your father."